Finding and editing a Census
This is how to find and edit a Census
Easiest way to look up a census is to use the edit section. In this example i want to edit a count from 1865 that i used in the other guideline.
You can enter the transaction ID or scroll down to one of the lines of the transcription you wish to edit and press the edit button

.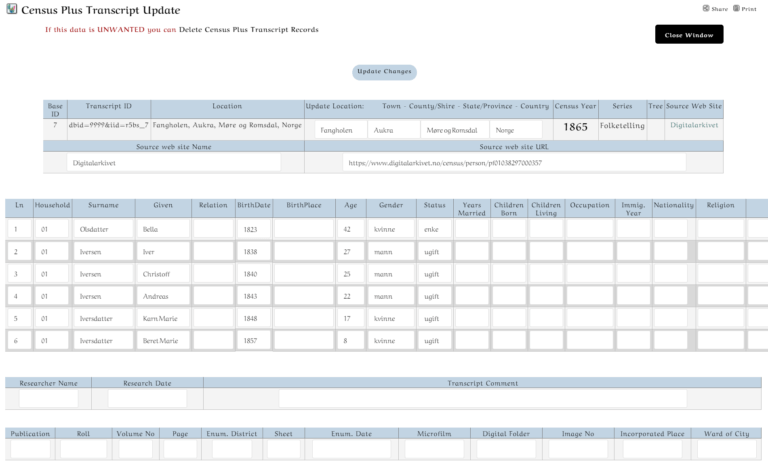 Now you can add in or edit what you want.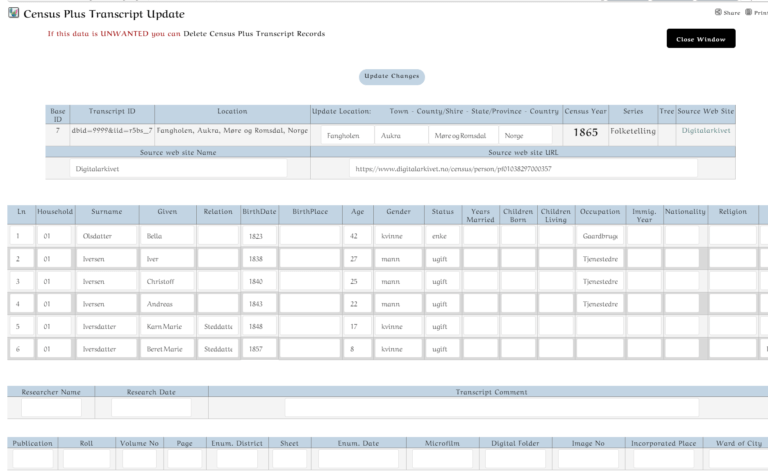 When done , press "Update Changes" 
Next window is just confirmation it has been done and can be closed.

When done you can go to one of the persons page and verify it is updated.