Churches & Cemeteries - General info
Introduction to what we have on here.
Churches and Cemeteries can be found in 2 areas on the site. 
Churches can be located in the PLACES section

You can find them by looking up the areas
You can can also access them on profile pages to the people who have had an event at one of them.

Cemeteries have their own sections and can be found HERE

Cemetery pages includes the location, notes and the headstones that are linked to it.
On the churches page you will find the following  information.
Location
Media(pictures and documents)
List of events that people have done there.

Christening
Burials
Confirmations
Marriages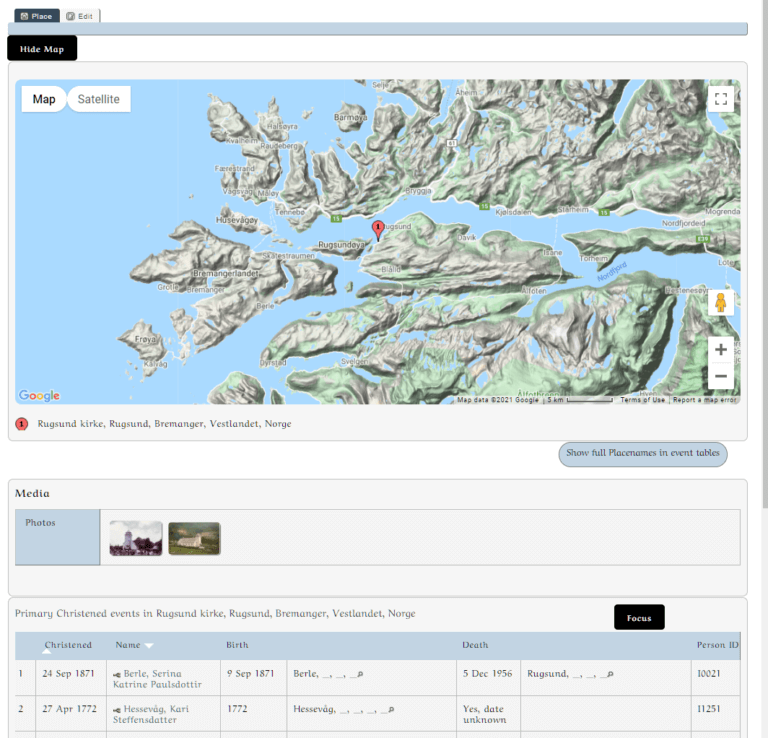 First page shows where the cemeteries are. 
You can click on the States/Counties and get them all on one page or you can go to the specific cemetery you want to look at.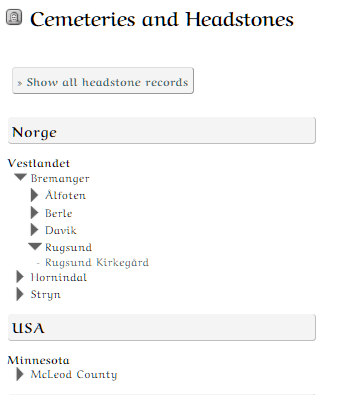 Below is an example of one with info on place and headstones.